Skrill as a Payment Method in India 🇮🇳
We often get questions about the best deposit methods at Indian online casinos. There are plenty of options, but one of the most popular is Skrill. While there are a few challenges when using this payment method in India, it remains one of the best and most widely used options, both locally and in the world.
Our aim on this page is to help you find the best Skrill casino sites for your Rupees. The good news is that the brand is synonymous with online gambling and is one of the top payment methods of choice for Indian players.
The best news of all is that Skrill supports the Indian Rupee and works without you having to provide bank account details to online casinos.
What other benefits are there to playing at Skrill Casinos? Well, deposits are instant, your Skrill account is free and payments to casinos are anonymous. What's more, this is an internationally recognised payment method that is regulated by the renowned Financial Conduct Authority in the United Kingdom.
That's a lot of benefits, so are there any downfalls? Just three we want to mention.
First of all, the Reserve Bank of India has made it difficult for Indian players to deposit money at Skrill Casinos, but we outline solutions for you a little further down. There's also a 2.5% Skrill fee, which is somewhat higher than some other casino deposit methods in India. Finally, not all online casinos allow Skrill depositors to claim a welcome bonus (but there are some that offer exclusive Skrill bonuses!).
On the upside, there are plenty of first-class Skrill casinos in India, and we've listed the best ones right here at CasinoJungli.
Opening Your Skrill Account for Online Gambling 🎲
Before you can play at Skrill casino sites, you need a Skrill account.
Creating a Skrill account takes only a couple of minutes. Here's how easy it is:
Log in to the Skrill website and locate the Sign-Up button.
Click the button and follow the registration instructions. You'll need to register the account type, which can be business or personal. For Skrill casinos, it's best to register a personal account.
You'll also need to include information such as your name, address, country of residence, phone number and currency.
Choose an account password.
Once all those details are filled in, you must verify your email address. To do this, you can click the email verification link that will appear in your inbox.
Next, enter your bank account, credit or debit card information. You can also increase your deposit and withdrawal limits.
You don't need to verify your Skrill account immediately, but if you want to get the most out of this e-wallet, you'll want to verify your account. To do this, you must submit all the required documents, such as a passport, driving license or valid ID. You'll also need to upload the front and back of your Aadhaar card.
To verify your address, you can send documents that reflect your name and address, like bank statements or utility bills.
Next, take a selfie. Now you can submit all the documents to complete the verification process. You'll receive an email confirmation from the Skrill customer support team once your documents have been processed.
Once you've verified your Skrill account, you can deposit funds and pick a site from our top list of Skrill casinos.

Withdraw and Deposit with Skrill 👛
Skrill casinos are especially popular amongst Indian players as the e-wallet offers several options for making deposits and withdrawals. To get started, you need to load money into your newly created Skrill account and then send it to your online casino of choice.
Most Indian online casinos accept Skrill deposits and allow you to use the payment method for withdrawing your winnings.
➡️ Funding Your E-Wallet
Firstly, let's go through the steps to fund your Skrill account. For this, you'll need payment methods like AstroPay, debit or credit card, Neteller or UPI. All deposit methods have a 2.5% fee.
To fund your Skrill account:
Go to the lobby on the Skrill website and click the Pay Online button.
You'll be redirected to a page that lists all the available deposit methods. Choose the one you prefer.
Enter the payment processor details and click Continue.
Skrill will process your deposit instantly.
If you prefer to use a credit or debit card to fund your Skrill account, you'll be asked whether you'll use the money for gambling or not. If you choose "non-gambling" you won't be able to fund your casino account. The only way to fund your casino account is to choose the gambling option. But remember that some banks forbid transactions for gambling. If this is the case, you'll need to choose another payment method.
➡️ Funding Your Online Casino Account
Once you've funded your Skrill account, you're ready to make deposits at Skrill casinos in India.
Choose a site from our list of recommended Skrill casinos.
Sign up and head to the cashier section.
Locate the Skrill options and enter the amount you want to deposit.
Skrill deposits to online casinos are instant, so you can grab bonuses and start playing games right away.
➡️ Skrill Withdrawals
Withdrawing your winnings at Skrill casinos is just as easy as the despot process:
Once you've verified your casino account and met any bonus wagering requirements, head over to the cashier and choose the withdrawal option.
Choose Skrill as your preferred option.
Fill in the amount you want to withdraw and complete the process.
How long it takes for the funds to reflect in your e-wallet depends on the casino's processing times, but generally, Skrill withdrawals are processed within 24 hours or less.
➡️ Withdrawing Funds from Skrill
Once your funds reflect in your Skrill account, you may want to withdraw them. We advise being careful when withdrawing rupees from Skrill to your bank account. If you follow the usual process of direct withdrawal, your bank may ask for the source of the funds. If they find out it's from online gambling, you could end up in trouble or face high taxation on your winnings.
The good news is that there are ways around this.
If the funds aren't gambling-related, then you can withdraw directly to your card or bank account.
 If the funds are from gambling at Skrill casinos, you should send the money to another account, such as Neteller and then withdraw it to your bank account.
What's more, Skrill is supported by most major banks in the country that issues international credit cards, including:
IndusInd Bank
HDFC Bank
Standard Chartered Bank
Axis Bank
Kotak Mahindra Bank
Indian Bank
Yes Bank
IDBI Bank
CITI Bank
Bank of Baroda
Remember that some casinos may ask you to upload verification documents to prove your identity before you can make your first withdrawal. This is the site's way of preventing fraud.
Skrill Mobile 📱
If you like playing casino games on the go, you'll also love funding your account and withdrawing your winnings via Skrill mobile. Skrill gives you access to your account via mobile through your device's browser or by downloading the Skrill app.
You don't need to configure anything or hand over any additional information, and the app is available for both Android and Apple users – allowing you to fund your Skrill casino account on the move.
Remember, though, that you'll be using the casino's cashier to fund your casino account and withdraw winnings. The casinos we recommend, though, are optimised for mobile play or have native apps for download, so you really can do everything on the go.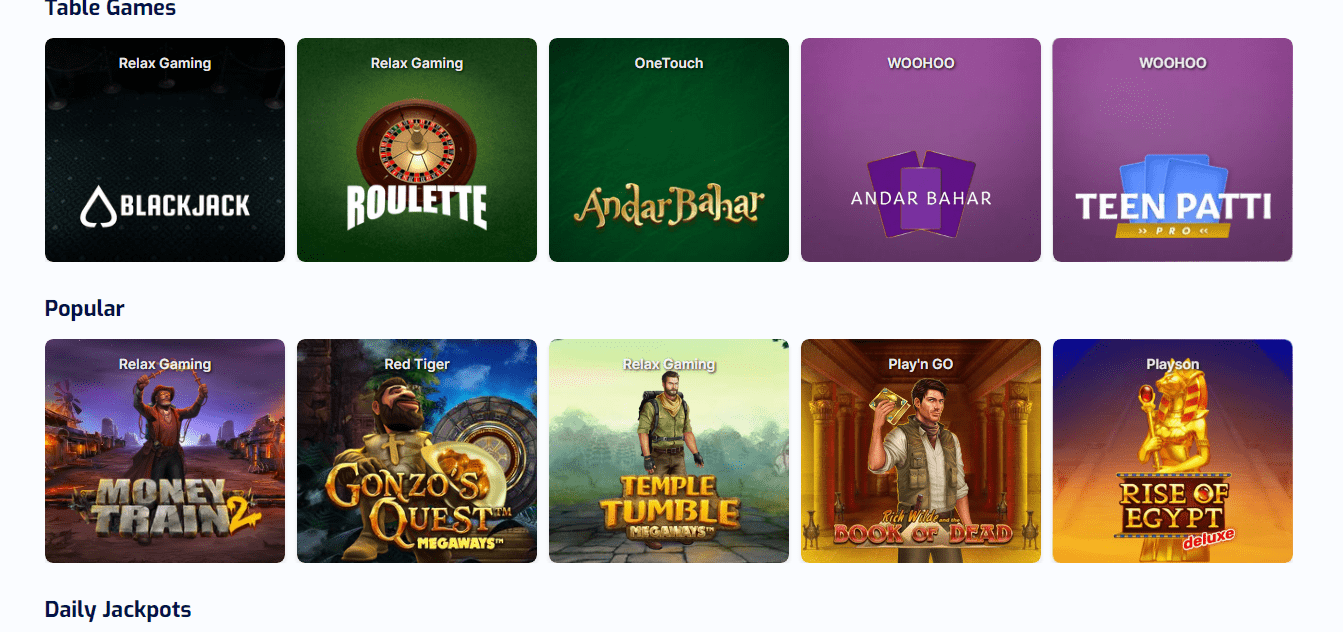 Skrill E-Wallet Fees In India 💸
One of the reasons players prefer to play at Skrill casinos is because of the low fees. It's also quick and easy to set up your Skrill account – and free.
For Indian players, though, the fees may seem a little hefty compared to other casino payment methods. Skrill deposit fees are 2.5% of your deposit amount, and you'll be charged a 1.9% fee for sending money to other Skrill wallets and email addresses.
Withdrawing funds from Skrill to Neteller incurs a 3.49% fee from the amount you withdraw, while withdrawal to bank accounts incurs a fee of INR 482.
Depositing funds from Skrill to an online casino, however, is free and instant.
Is Skrill Safe? 🔒
Skrill is one of the safest payment methods around. As we've mentioned, this payment platform operates under the UK Financial Conduct Authority which has strict guidelines when it comes to user privacy and security.
What's more, the stringent verification and authentication processes make sure that no third party can access your account.
So, playing at Skrill casinos in India ensures a highly safe and secure gambling experience.
Can I Get a Bonus? 💰
This is where things get a little tricky. Skrill is a fantastic casino payment method in many ways, but there is one thing you need to know. Some online casinos (but not all of them) do not allow players to claim a welcome bonus if they deposit using Skrill.
There are some casinos that will let you bypass this if you chat with the customer support team. But if you can't, and you have your heart set on a welcome bonus, it's probably better to use another payment method and then use Skrill for your future deposits.
How to Pick the Right Casino 👌
Never gambled online at Skrill casinos? Don't worry, getting started is super easy!
Choose a site from our top list of Skrill casinos in India.
Head to the casino and create an account. For legal reasons, you'll need to provide some information about yourself, like your date of birth, home address and name.
Once you've created your new casino account, head to the cashier section.
Use Skrill to fund your account and follow the on-screen instructions.
Take a look around the casino and try out the games.
When you're ready, and if you've been lucky, head back to the cashier and withdraw your winnings via Skrill.
It's that easy, but before you get started, we want you to know about some of the things we consider when reviewing the best casinos for your Rupees.
✅ Licence and security – we recommend licensed Skrill casinos that implement strict security measures to ensure your gambling experience is safe every step of the way.
✅ Payment methods – the casinos on this page accept Indian Rupees and Skrill, along with other payment methods.
✅ Customer support – we make sure that you can contact customer support at a casino when you need to, via convenient communication channels.
✅ Bonuses and promotions – while Skrill payments aren't always eligible for welcome bonuses, we detail each casino's new player offers and revolving promotions to make sure you get the most for your gambling budget. We also check out wagering requirements and terms and conditions to make sure they are transparent and fair.
✅ Responsible gambling – top-notch online casinos in India will offer responsible gambling tools to help keep your activities in check, such as cool-off periods, deposit limits and self-exclusion.
✅ Minimum and maximum amounts – we make sure that casinos accept fair minimum deposits and allow fair minimum and maximum withdrawals to and from your Skrill account.
✅ The games – one of the most important parts of our reviews is going through a casino's lobby to make sure there are games for all types of players.
With these details in our reviews, you can confidently choose the right Indian online casino to play at.
FAQ
Frequently Asked Questions About Skrill Casinos
Is Skrill legal in India?
Yes, this payment method can legally be used in India and is accepted by most online casinos and betting sites.
Can I deposit at Skrill casinos and claim a bonus?
It depends on the casino. Terms and conditions vary from one online casino to the next, and while some don't allow bonuses for Skrill depositors, others are more than happy to let you deposit with Skrill and claim a bonus. Always check out these details before you sign up at a casino.
How can I close my Skrill account?
If for any reason you no longer want to use Skrill, you can log into your account and head to the Account Settings. Then go to Account Status and choose the Close Account option. Just make sure you transfer or withdraw all your funds before shutting down the account.
Can I use a Skrill app for online gambling?
Yes, there is both an iOS and Android app available from Skrill that you can use to fund your casino account.
Do I have to verify my Skrill account?
You can use your Skrill account without verifying yourself, but once you reach a certain limit, you'll need to complete the verification process. You'll also need to verify yourself at Skrill casinos before you make your first withdrawal.
Do I have to have a credit card to play at Skrill casinos online?
Yes and no. If you're going to use a card to fund your Skrill account and withdraw funds, then you need one. But if you won't, then you don't need a credit card for Skrill or for the online casino.
Which Indian banks support Skrill payments?
Most major banks in India support Skrill, especially ones that issue credit cards. Some banks that have reported issues with Skrill for online casino activities include Axis Bank and ICICI.
Can I make deposits in India Rupees at Skrill casinos?
Yes, Indian players are encouraged to use Skrill because it does support Indian Rupees, making it more convenient to withdraw money from a Skrill casino to your e-wallet. Just be aware that fees may be involved.